Michelle is a Certified Healing Touch energy Practitioner, board certified through Healing Beyond Borders (formerly Healing Touch International). Additionally, she trained through Level III of Reiki and Level III of Sacred Geometry with Michigan's amazing Elaine Grohman of Farmington Hills. Other indigenous and energy training includes work with various Native American teachers like Grandmother SaSa, White Swan of the North and the watcher of the Eastern Door, Grandfather Wolf, and local shaman.
Michelle taught  Psychology for several years as well as developed and taught Psychoneuroimmunology & stress management. As part of the course she teaches over 40 different proactive stress management strategies including teaching yoga and Tai chi.  (She has taken her Kundalini Yoga teacher training through Yogamu Institute.) She has degrees in social studies, literature, language, and a masters in the teaching of writing  all of which help clients understand archetypes, symbolism, and use writing to heal and express themselves. 
She continues to take psychology-related trainings such as Cognitive Behavioral Therapy among others.  Michelle also obtained her reverend's license with which she conducts pre-marriage synthesis discussions, wedding ceremonies, and celebration of life events.
She trained with Dana Young, founder of Younifi (formerly BeYoung Total Health) in his "Essential Oils A-Z" course as well as Emotional Aromatic Touch and trauma techniques.
Michelle has assisted clients through energy intercessions in person for over ten years in the Irish Hills area of Brooklyn, MI at Sacred Touch Healing Arts Center, Adrian's Ghidrah's Mind, Body, Spirit, Tecumseh's Way of Life, at the Onsted American Legion, and her home office.
She also offers long distance energy session. These can be done over the phone or video conferencing. Michelle has effectively helped clients secure relief in distant locations such as California,  Pennsylvania, Italy, Iraq, Palestine, and India.
As a published author and commissioned artist, she is passionate about helping people attain their highest total health (physical, mental, emotional, and spiritual) and learn how to maintain it on their own. Community work is also dear to her heart. She assists by offering workshops on a variety of topics and writes for various holistic magazines to inform readers about the world of energy and how to improve all aspects of their health.
After her battles in her teens and early adulthood with Systemic Lupus, Michelle received the uncommon reversal of the diagnosis AFTER she quit all prescription pills and began using holistic, energetic, and spiritual methods to treat the origin of the dis-ease versus just treat the symptoms. (Though she does not advocate quitting prescriptions without a physician's guidance and not in every situation. The best scenario is when a health team works together for the client's highest and greatest good.)  She is passionate about assisting others as they deal with any type of dis-ease to reclaim their lives and live in joy, not fear.
Her main goal is to provide "whole-being, heart-centered healing" for people on their quest for a more healthy, balanced, stress-free life. In using energy & holistic modalities to create balance,  dis-ease (and its symptoms) often lessen or even completely disappear.  Proactive, client-driven wellness, stress-management, with spiritual coaching helps keep the problems from returning.
The first step is simply to be open to an energy balancing session, a casual talk, and identifying what you'd like change in your life. You do not have to "believe" in anything specific for it to work. Simply, give your permission for an energy intercessions and truly want to make changes for your own benefit.
Email: energy@MichelleMcLemore.com  to set up a time to get to know each other.  Or call 517-270-0986. I look forward to hearing from you and will be honored to assist you on your journey.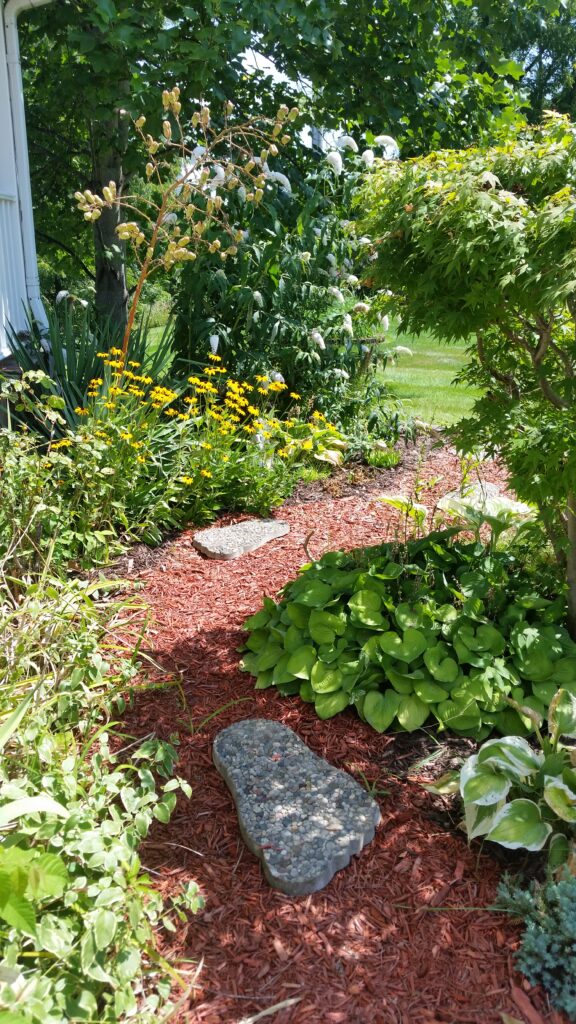 Disclaimer:
The author of this website is not a medical professional. Suggestions from this website should not replace advice from trained medical professionals. All opinions from blog posts are personal opinions for spiritual and life balancing purposes only. Under no circumstances does this website intend to to replace a medical professional's opinion. Please check with your doctor before altering or supplementing any health changes.
The website is for spiritual and entertainment purposes ONLY
Disclaimer: Nothing on this website should be taken as medical, financial, or legal advice. All herbs and oil suggestions are intended for external adult use only. Some herbs/oils may not be suitable for all persons—consult a licensed professional if you have concerns. Test a small sample of any oil before committing to long use. Burning herbs may be a fire hazard. Please observe proper safety precautions when using these products.